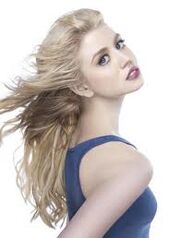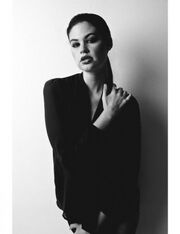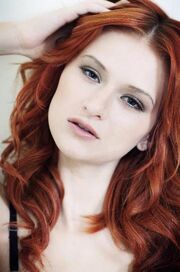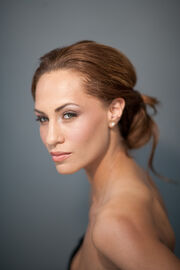 Well, after all those years we waited for Tyra to bring back the biggest America's Next Top Model personalities for a second shot at the title, it seemed that Tyra became out personal genie and granted out wish by creating the All-Stars Cycle. We spent 13 weeks watching in anticipation of who would take the crown. Would self-admitted ghetto girl Angelea be third time lucky? Or would it be the quirky, but beautiful and big-eyed Allison? No. It was the crazy ex-alcoholic Lisa who just can't keep her feet on the ground. I know I was surprised and so were many other America's Next Top Model fans (and judging by her face when she was announced as the winner, so was Lisa). But did Lisa deserve it? I say yes. But did anyone actually think it would be
Lisa?
No. To be perfectly blunt, it seems like a waste of 13 weeks. The majority were clearly rooting for Angelea (who was disqualified for reasons that are still unclear, although the rumour mill is continuing to turn) or for the lovely Allison (whos fan base is possibly the biggest of any contestant
ever
). Instead, Tyra chose to give Lisa the title - something which she may come to regret. According to a survey carried out by the Wetpaint Entertainment website, over 50% of those voted that they would no longer watch the show after the results of All-Stars were made clear. So, Tyra, I say this to you - watch out for Allison's fans. They will soon be after you with their torches ablaze and shaking their pitchforks. My own personal view of the new cycle - USA vs. UK (awful idea in my opinion, despite my love for BNTM's Alisha who is set to return) - I don't know if I will watch it. When I go through and review all of the cycles; Tyra has made some decisions that has almost made me vow to never watch her say "Congrationlations. You're still in the running towards becoming America's Next Top Model" ever again. I'll recap those eliminations that have made me shout at the television set...
Cycle 3: Toccara
Cycle 5: Kyle
Cycle 5: Nik
Cycle 6: Mollie-Sue
Cycle 7: A.J.
Cycle 9: Heather
Cycle 9: Chantal
Cycle 10: Katarzyna
Cycle 10: Anya
Cycle 11: Sheena
Cycle 11: Analeigh
Cycle 12: Fo
Cycle 12: Allison (I actually cried for her)
Cycle 13: Brittany
Cycle 14: Jessica
Cycle 14: Raina
Cycle 15: Kayla
Cycle 15: Jane
Cycle 16: Sara
Cycle 16: Jaclyn
All-Stars: Brittany
All-Stars: Sheena
All-Stars: Isis
All-Stars: Bre
All-Stars: Kayla
All-Stars: Dominique
All-Stars: Laura
All-Stars: Allison
It's quite a long list of offences, Ms Banks. There are over 20 - is that forgivable? To me All-Stars seemed to fall a little flat - all that hype and excitement about it, and then it seems we were all let down.
So will I watch it? The answer is no. For now at least. What about you? Will you watch Cycle 18?
Ad blocker interference detected!
Wikia is a free-to-use site that makes money from advertising. We have a modified experience for viewers using ad blockers

Wikia is not accessible if you've made further modifications. Remove the custom ad blocker rule(s) and the page will load as expected.