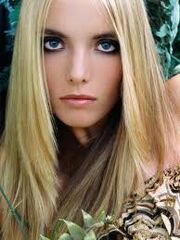 Nicole Lucas is a model, who came in 12th place on Cycle 16 of America's Next Top Model.
Cycle 16
Nicole was noted to look very youthful and beautiful in person, but the judges commented that Nicole photographed much older than she appeared in person. Ultimately, Nicole was sent home for failing to produce photographs in which she did not look old.
After America's Next Top Model
Nicole has returned to modelling in Singapore and is signed with Avenue.
She has graduated from the University of Central Florida, in Orlando, Florida. She is currently working for a public relations agency.
Ad blocker interference detected!
Wikia is a free-to-use site that makes money from advertising. We have a modified experience for viewers using ad blockers

Wikia is not accessible if you've made further modifications. Remove the custom ad blocker rule(s) and the page will load as expected.