Birthplace
Olympia, Washington, U.S.
Jourdan Miller (born October 6, 1993) is an American fashion model, best known for winning the twentieth cycle of America's Next Top Model.
Early life
Jourdan Miller was born in Olympia, Washington. In 2001, Jourdan's family relocated to Bend Oregon where she was raised with her two sisters. Prior to her appearance on America's Next Top Model, Jourdan studied at Mountain View High School in Bend.
During America's Next Top Model, Jourdan revealed that she was married when she was 18 years old but the marriage lasted only for less than a year. It is also known that this relationship has brought her a very low self-esteem as she had suffered from frequent psychological abuse from her ex-husband.
She was previously signed to MC2 Model Management and Code Model Management in New York.
America's Next Top Model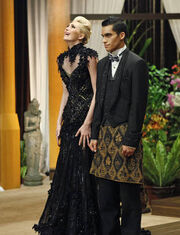 In 2013, Miller appeared in Cycle 20 of the CW TV reality television show America's Next Top Model in which she competed against fifteen other aspiring models. In the competition, Jourdan was one of the front-runners, having never placed below fifth after the third episode, where she was placed tenth. She was one of the strongest of her cycle, having won a tot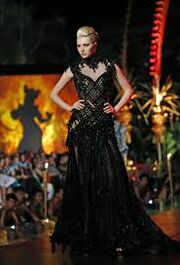 al of three challenges and received six first call-outs and one third call-out.
Jourdan's paint photograph was deemed by Tyra Banks as one of the best produced in the history of the show. In Week 8, Jourdan failed to book any shows during LA Style Fashion Week. At the final runway show in bali, Miller faced difficulty when she accidentally stumbled with her stilettos on her gown. Despite this, the judges were still impressed by her walk. At the final deliberation, the judges noted Miller's command on the runway, her fluidity, as well as her high-fashion and girl-next-door appeal. She would eventually beat fellow competitor Marvin Cortes in the season finale, becoming the twentieth winner of America's Next Top Model.
Miller's win also means that she is the sixth winner of America's Next Top Model to have never made an appearance in the bottom two, along with  Jaslene Gonzalez, McKey Sullivan, Nicole Fox, Krista White and Sophie Sumner. She is also the second winner of the show to have received a total of six first call-outs after Ann Ward, the winner of cycle 15.

Jourdan has been regarded as a possible love interest of her fellow competitor Jeremy Rohmer.
After winning America's Next Top Model, Miller received a modeling contract with NEXT Model Management in Los Angeles, an
eight-page spread in the December/January 2014 issue of Nylon Magazine and a $100,000-ad campaign with Guess.
Post Top Model
Following her win in America's Next Top Model, Miller was featured in a segment for the November 22, 2013 episode of 
VH1's Best Week Ever and OK!TV in December 2013. In 2014, Miller appeared on the cover and spread for the February issue of Cleo magazine Malaysia, and an editorial for August Man magazine Malaysia.
She has recently been featured in Vogue.it and an editorial for Oyster magazine.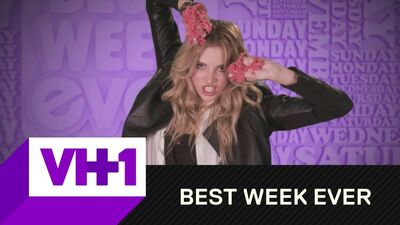 Jourdan has got a solid fan base from all over the world.
America's Next Top Model Portfolios
External Links
Ad blocker interference detected!
Wikia is a free-to-use site that makes money from advertising. We have a modified experience for viewers using ad blockers

Wikia is not accessible if you've made further modifications. Remove the custom ad blocker rule(s) and the page will load as expected.