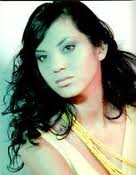 Angelia Alvarez is a German-American fashion model, who placed 14th in Cycle 16 of America's Next Top Model.
Cycle 16
Angelia's stunning high fashion features got her to the final 14. She made it clear that she was confident in herself and her ability and potential to win, but also stated she wanted to make friends. However, Angelia failed to impress, being sent home first over Dominique Waldrup, therefore placing 14th.
After America's Next Top Model
Despite being eliminated first, Angelia's potential and ability got her signed with Posche Models.
Ad blocker interference detected!
Wikia is a free-to-use site that makes money from advertising. We have a modified experience for viewers using ad blockers

Wikia is not accessible if you've made further modifications. Remove the custom ad blocker rule(s) and the page will load as expected.