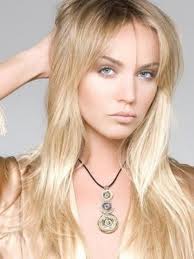 Alexandria Everett
is an American fashion model, best known for her two appearances on America's Next Top Model, on Cycle 16 and 17
Cycle 16
During her time in Cycle 16, Alexandria was probably the most disliked girl in the house. She rubbed many girls up the wrong way, notably the winner of the series, Brittani Kline, whom she had a feud with on the set of their challenge photo shoot with Nigel Barker, and was ultimately brought up by Barker at judging, with Brittani running out the room in tears. She also clashed with Monique Weingart and Molly O'Connell, whereas other girls such as Kasia, Dalya and Hannah thought she may have "serious psychological issues" and even one girl, Jaclyn, admitted to being scared of Alexandria. During her time on Cycle 16, Alexandria earned 2 first call-outs, and 1 third call-out. She was in the bottom two three, the first time with Sara Longoria, for Alexandria's rude behaviour on set, where she attempted to direct the director, and the second time with Kasia and the third time with Hannah. She also won two challenges during her time in the competition.
Cycle 17 (All-Stars)
To the surprise of many of her fellow competitors, Alexandria returned to All-Stars. She notably clashed with Bianca Golden numerous times, telling Bianca to grow up. Alexandria received no first call-out this cycle, but received great praise for her photo taking in Episode 3. Alexandria was in the bottom two thrice, first time with Brittany Brower, her second appearance was with Bre Scullark and her third and final time with Angelea Preston. She was sent home due to her music video performance being deemed as "poor" and "robotic". Additionally, her makeover this cycle meant her hair was cut significantly shorter, something which she later embraced, and her branding word of the cycle was "Tough".